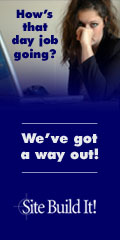 Richard "The Coolest Man" Henry was born in Houston, TX and began playing the piano at the age of 5 due to the influence of his parents. His astounding piano playing let him give exhilarating performances in front of many audiences.
Henry performed in his first recital at age 8 and at age 13 in 1995, he won the Sammy Davis Jr. Award on piano in the Peoples' Workshop that was started by the great Houston jazz trumpeter Dr. Howard Harris.
When he attended Galena Park High School, he received numerous outstanding 1-ratings on the piano and alto-saxophone when he competed in the UIL competitions in Houston.
While at Galena Park High School, Richard would also compete in Austin, TX where he would compete and get 1-ratings that gave him first placed medals in the UIL State competitions.
His academics also went into full-throttle as he received the Most Outstanding Student of the Month Award while in high school as a bright honor student. He was also a phenomenal band student at Galena Park High School, getting much applause not only on piano but the alto-saxophone and xylophone.
When he competed in the classical and contemporary NAACP-Actso competitions in Houston, Henry won first place in Houston 2 straight years that let him compete nationally in New York City in 1999 and Baltimore in 2000.
When Richard Henry was a senior in high school, he studied piano with Dr. Liang You who got him prepared for his University of Houston audition.
In 2000, he enrolled at the University of Houston's Moores School of Music as a Piano Performance Major. As a music major, he was also in 2 honor societies.
Henry's incredible piano playing amazed audiences in college as he gave electrifying solo piano recitals and sent a shockwave of excitement throughout the Moores School of Music by playing for many vocalists and instrumentalists on piano.
Richard Henry would graduate with a Bachelor's Degree in Piano Performance at the University of Houston in 2005. While in college, he studied solo piano with Houston Symphony pianist Mr. Scott Holshouser and well-known professional accompanist Mr. Timothy Hester.
In 2006, Richard Henry gave an unforgettable performance on piano as he accompanied the World Premiere of Enron the Musical directed by writer Mark Fraser which got fantastic praise around the world.
Henry would study jazz piano under the popular Houston jazz pianist Mr. Bob Henschen in 2007 as he developed his jazz improvisation skills that were absolutely breathtaking.
Richard would also study jazz composition in 2007.
Later he would develop the ability to write and rap excellent hip hop lyrics in 2009.
Henry was also a villain in the Houston independent film Queenie: Priestess of the Ghetto, directed by film writer and director Kevin Norman which was filmed in 2010.
As the President and CEO of Hip Hop Knights and World Wide Jazz, Henry has published ebooks such as Culture and the Pentatonic Scale, Jazz...For Those Who Don't Appreciate It and A Guide For Writing Hip Hop Lyrics.
Henry hopes to continue growing his businesses and one day compose outstanding piano music and create hip hop music that he wants to perform for audiences.
Richard Henry continues to play the piano and work on his music projects.